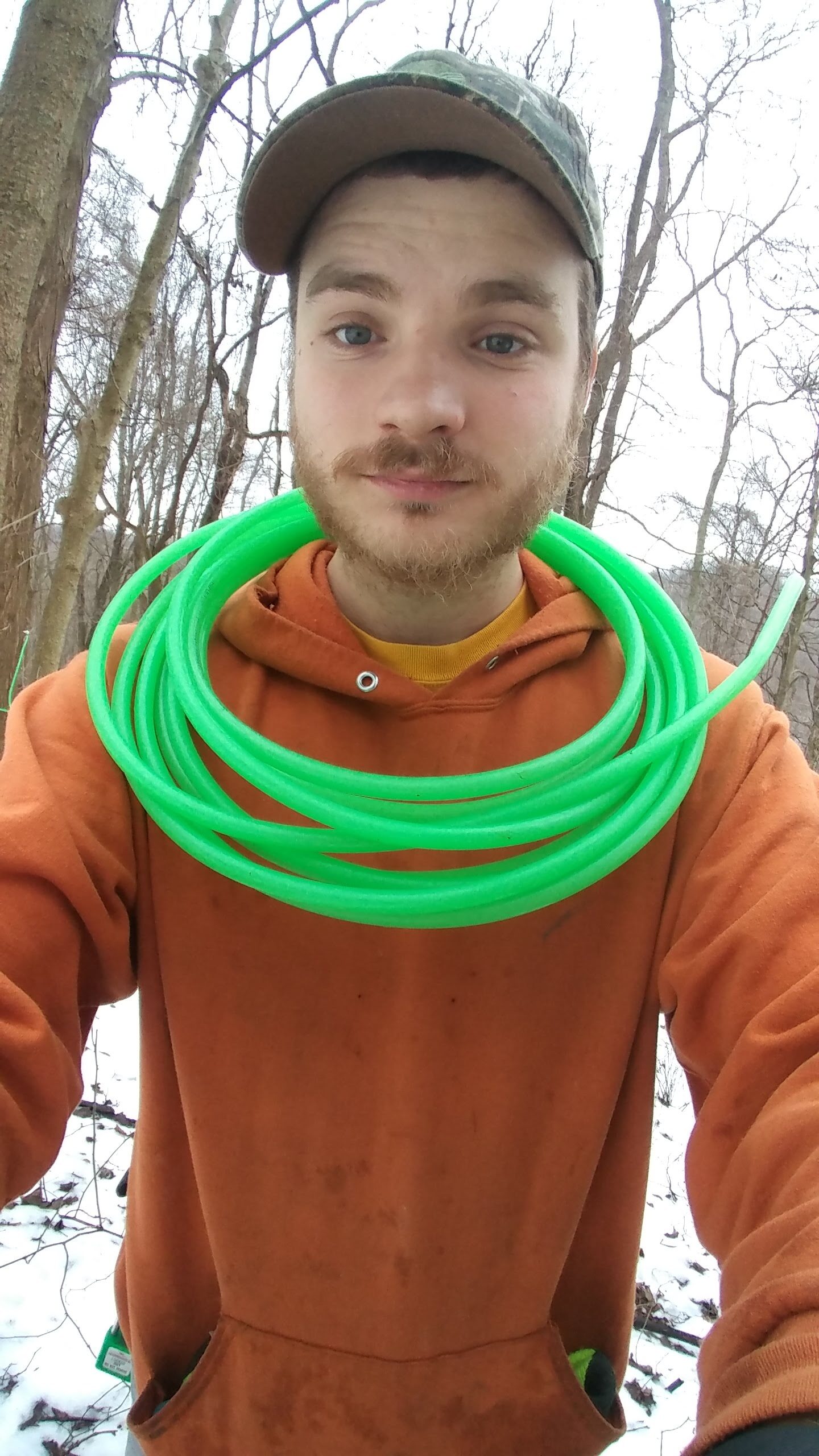 Jobie Rossell
Engineer / Maple Syrup Junkie
Bringing the coolest maple syrup to you
Rossell's Maple collaborates with some of the most exciting Pittsburgh area businesses. We have already had the pleasure of working with several coffee shops, breweries, distilleries, breakfast restaurants, and Pittsburgh's best vanilla bean supplier!
Will your business be next? 
"I started making maple syrup when I was 15 years old with my Pap's help as a hobby. I grew the business through high school and put myself through college. I am now 27 years old and  I am ready to bring Rossell's Maple to the next level. "   Jobie Rossell
The days of maple syrup production as a hobby. 
It took several years and constant improvement to get things to where they are today. 
Making syrup today is much easier than it used to be. 
We take pride in the quality and aesthetics of our final product. 
Try some of our most popular products
Fun place! Be sure to check out when they have their next open house. And of course, be sure to pick up a jug of their wonderful Maple syrup at your favorite local establishment.

Kristopher LaGreca
Local Guide - Level 5
Great products from a family owned business. All natural.

Janet Pearson
Local Guide - Level 5
Outstanding syrup and great customer service.
#supportsmallbusiness #supportlocalbusiness

Jeffery Bloom
Local Guide - Level 6